Springs of living waters : Mission
Three Basic Missions
Springs of Living Water aims to fulfill the three basic missions of a University:
the production of knowledge
dissemination of this knowledge
the discussion of this knowledge
These three missions will be ensured by the creation of a digital platform offering:
a series of courses on the sources of each of the spiritualities
multimedia resources (library, digital video and audio library), some of which will be marketed online
the tools for animating a social network of communities, with communication between its members.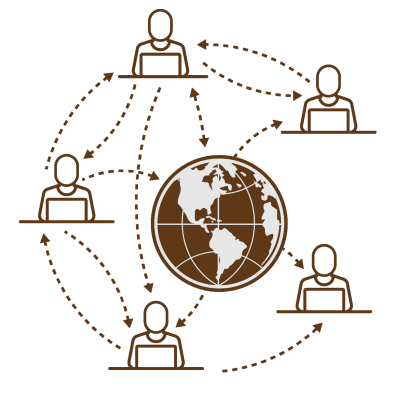 Very specific attention and welcome will be offered to  the blind and deaf, who have strong hopes for this project.
Constantly evolving
The content will be constantly evolving, both at the initiative of the team of experts and educators, and also through the creation of a "critical apparatus" open to all, with a specialist moderator for each theme mentioned.
Questions and debates
Besides the original content of the online University, we will also offer the archiving of the questions and debates that have taken place, which constitutes a memory of these communities and an entry platform for all visitors.
Technical development – two main areas
Our project is developed along two main axes:
– the development of the IT tool, namely the multimedia platform, on the basis of Webcodex technology (the promoters of this project have acquired experience in educational initiatives where tens of thousands of pages have been digitized and valued ).
– the production of the content, namely the digitization of most of the sacred texts of the religions associated with this project and the creation of short audiovisual modules on each of the religions.
Open and open-plan university center
Building on the creation of a community of proofreaders, translators, educators, commentators, working on text and audiovisual content, on subjects as diverse as religion, theology, law, history, sociology, philosophy, politics, poetry, in parallel, with all the spiritualities that participate in the project.
Human Sciences Research Laboratory
The pedagogical committee will suggest innovative avenues of research in the humanities. It will offer scholarships to doctoral students who wish to embark on this path.